Current Team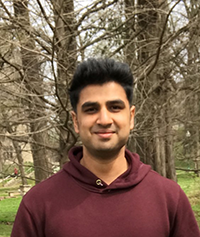 Akhilesh Ramesh
Angular Developer
Office:
Phone:
Fax:
E-mail: ude.ui@raydnama
Education
I'm currently a graduate computer science student at Luddy SICE.

Background
I pursued bachelor's in computer science from PES college of Engineering Mandya, Karnataka, India. I've worked as a Software developer post my graduation. I'm interested in front end web development.

Personal
I love traveling and have been to 13 countries so far. I like to go scuba diving, snorkelling and sky diving during vacation. I like working out and be at the gym at least 5 days a week.