Current Team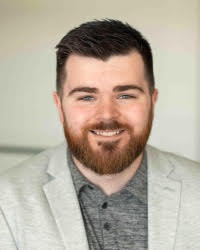 Adam Phillips
Software Developer
Office: Luddy Hall 4025
Phone:
Fax:
E-mail: ude.ui@lihpda
Education
I went to college at Ball State University where I majored in Computer Science.

Background
After graduation, I moved to Cincinnati to work for two years, but moved back to Indiana after meeting my fiancé. Now I'm a software developer here at CNS. My focus will be on data visualization and web development.

Personal
In my free time, I enjoy drawing, video games, movies, and spending time with my family. I've always had a passion for technology. Whether it's coding, digital art, or building computers. I like to try out new hobbies and learn new things. I've recently taken an interest in drone photography.