Current Team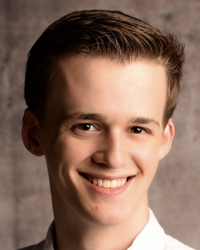 Adam Martin
Office Assistant
Office: Luddy Hall 4020
Phone: 812.855.5120
Fax: 812.855.6166
E-mail: ude.anaidni@tramsada
Education
Pursuing a Computer Science B.S. at Indiana University

Background
My passion for programming and computing made me interested in the work being done at CNS and drove me towards pursuing a position as an office assistant. I worked in several internship roles over previous summers prior to joining CNS.

Personal
I am an Eagle Scout with an love for the outdoors and I enjoy playing drums. I also enjoy reading and working on development projects for others in my free time.