Current Team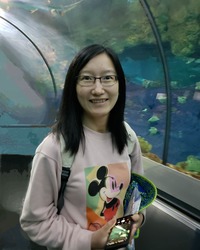 Jianghua Yu
Research Analyst
Office:
Phone:
Fax:
E-mail: ude.ui@1uyj
Education
MS in Landscape Architecture, Temple University, PA MS in Biochemistry and Molecular Biology, Huazhong Agricultural University, China

Background
My experience in molecular biology connects me to the astonishing microworld to explore the underlying mechanisms of life on Earth. My experience in landscape architecture with an emphasis on ecological restoration leads me to consider how to build a harmonious relationship between humans and the surrounding environment. I joined CNS in April 2023 as a research analyst. I'm excited to apply my knowledge and skills to the multidisciplinary projects here.

Personal
I love reading, hiking, and traveling. I also enjoy spending time with my two kids in museums and outdoors.