Current Team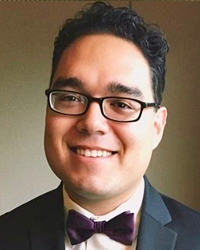 Ries Murphy
UX Writer
Office: 4025E
Phone:
Fax:
E-mail: ude.ui.liamu@prumseir
Education
Bachelor of Arts, English, DePauw University

Background
After graduating from DePauw University in 2011, Ries joined the United States Marine Corps and served as a Signals Analyst for four and a half years. During that time he was stationed in Georgia, where he worked as a cyber security analyst in support of the Department of Defense. As a Marine, he served in Afghanistan in support of Operation Enduring Freedom, and following his separation from the military worked for a couple of years as a defense contractor at VOR Technology and Scientific Research Corporation (SRC) as a Cyber Security Instructor and Systems Analyst III, respectively. He is currently a post-baccalaureate student at Indiana University, where he is pursuing a second degree in Informatics, with the intention of applying to masters programs in HCI/UX/Interaction design for Fall 2019.

Personal
He shares his home with his wife Amanda, his son Augustus, and a giant Maine Coon cat named Hiro a.k.a. "The Nugget". His interests include international travel, film, television, gaming (both video games and tabletop), music, graphic novels and fiction writing. He speaks nerd fluently, and enjoys good food and wine. Warning: Never feed him after midnight.